We couldn't be more excited to announce two new additions to the Critical Path Security team!
Virginia Kelley - Senior Accounts Manager / Women In Technology Outreach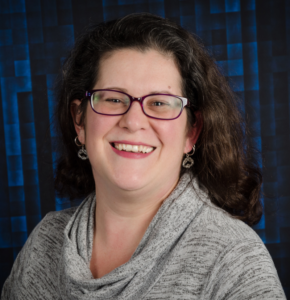 Virginia has been quietly working behind the scenes in the Information Security industry for nearly a decade.  She is a regular attendee at DEFCON where she volunteered in the Packet Hacking Village two years in a row.
Additionally, she led all efforts for Critical Path Security's involvement in BSides Atlanta in 2018 and co-wrote Patrick Kelley's "CyberZoology" presentation, which has been presented over 25 times in 4 countries.
She has attended or spoken at several security conferences in the United States and Canada and was most recently published on multiple news sites about becoming an Information Security Professional in a male-dominated field and Mental Illness Advocacy.
Virginia Kelley is an incredibly valuable addition to Critical Path Security, where she will have dedicated time and resources to move forward STEM efforts and Women In Technology outreach.
Finally, with her certification as a Project Management Professional and over a decade in procurement, she will help Critical Path Security provide customers with unparalleled service and support.
Brandon Cummings - Information Security Analyst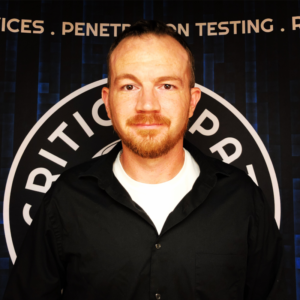 Brandon started his career in information technology just out of high school working as a computer repair technician and soon after moved into web design and development for his love of programming and code.
During his dedicated focus on web development, Brandon designed and developed full-stack solutions to companies and organizations around the world. His proven experience in UI/UX design, QA product testing, and distributed deployments will provide immediate value to Critical Path Security customers.
Today, he is embracing an opportunity to move into the Information Security field where he will be a part of something much larger and more fulfilling.
Protecting your business.