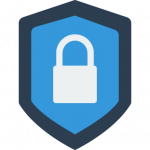 More Than Your Average Cyber Security Firm
Critical Path Security was founded on a deep knowledge of cyber security and how it applies to a wide array of industry verticals. Our professionals have the breadth of experience and depth of knowledge to solve unique security problems; including those that typically plague the corporate landscape.
We understand that every organization is different and will have it's own set of unique challenges. Our cyber security team has protected corporate assets for more than 20 years both nationally and internationally.
Our Global Presence
Since launching in 2017, Critical Path Security has established presence in New York City, New Jersey, Atlanta, Los Angeles and San Diego. We also have a global presence in Vancouver and Toronto.
We are proud to serve and protect our clients across the country and around the globe. As cyber threats continue to evolve and multiply, we will continue to develop new and innovative solutions for our customers.
Who We Serve
Our clients span numerous industries, including retail, manufacturing, healthcare, defense, national power grid, maritime, avionics, cellular communications, financial services, and entertainment.
We are the single source experts for over 400 federally regulated institutions. We also frequently appear in the media commentating about the state of information security. Common topics generally pertain to both corporate and national interests.
What We Offer
Critical Path Security offers managed detection and response, vulnerability assessments, penetration testing, security awareness training and incident response, to name a few.
For a complete list of the services we provide, please see our professional services and managed services pages. Furthermore, please feel free to reach out to us if you have any questions or security-related concerns.
Looking for a cyber security service provider?
Contact us today to find out how we can help you minimize risk and keep your business safe and compliant!