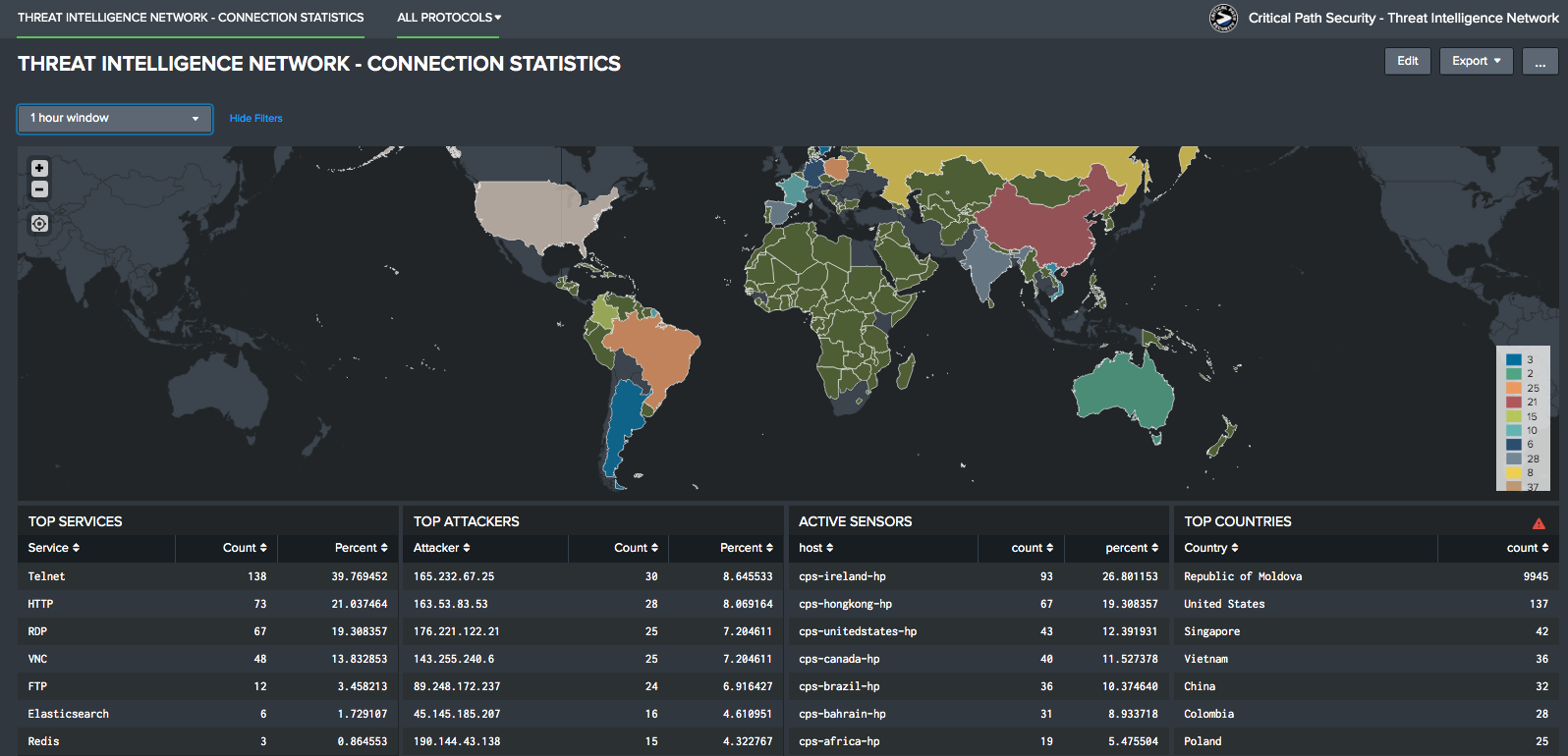 During these trying times, the path you are on is critical.
Let's Illuminate it.
The National Institute of Standards and Technology (NIST) offers the following in regards to cybersecurity, "To defend against cyber attacks, it is important for a defender to have timely access to relevant, actionable threat intelligence and the ability to act on that intelligence."
We couldn't agree more.
Critical Path Security is now including Zeek-IDS formatted intelligence data from our "Illuminate" Threat Intelligence Network directly to your instance of Léargas within moments of observing new threats, along with the leading threat intelligence feeds in the world. No more waiting. No more wondering.
With our unique approach of "following the sun", Critical Path Security correlates the events of threat actors on a global scale using our innovative Threat Intelligence Network.
We provide contextual threat intelligence with indicators that include email addresses, file hashes, IP addresses, domain names, and phishing URLs that are tied directly to all network traffic. All of this is done in real-time!
If you're a current Managed Security customer, there is nothing you need to do. This is provided directly to you at no additional cost.
If you aren't a Managed Security customer, what are you waiting for? You're worth more than being protected as a price-per-seat. You deserve comprehensive care that understands the threats that target your organization.
Critical Path Security: A Path Above All Others!