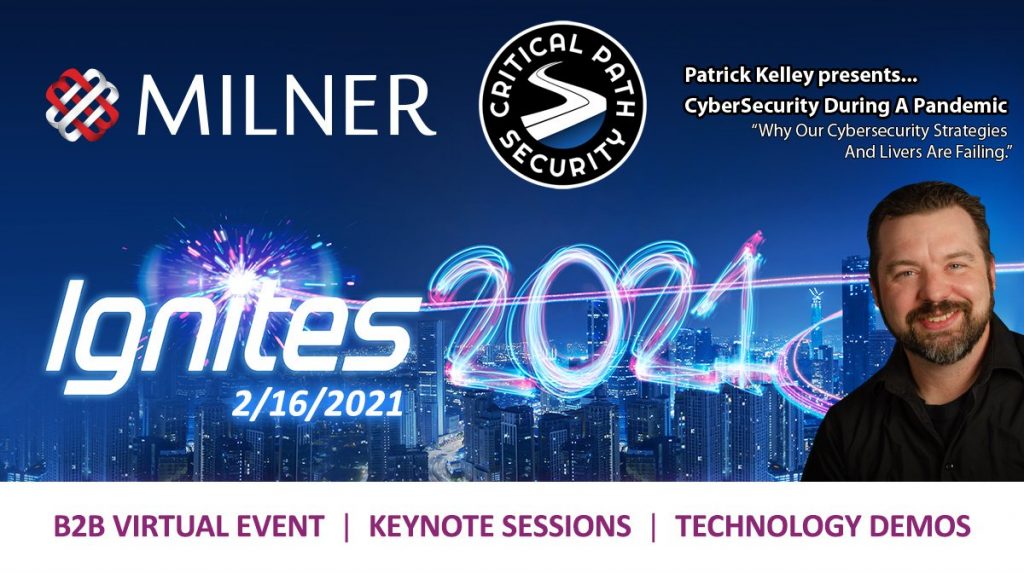 Critical Path Security's, Patrick Kelley, presents "Cybersecurity During A Pandemic: Why our Cybersecurity Strategics And Livers Are Failing".
Milner Ignites is an end-to-end virtual conference with technology booths, exclusive networking opportunities, and keynote presentations on how to reignite and protect your business from the latest security threats. Breaches have become a cost of doing business; cybersecurity can no longer be an afterthought in any business sector.
Whether you are a senior executive or tech-savvy director, this is the ideal setting to start your business transformation and accelerate your journey in 2021.
Engage and connect with industry experts and leaders through a fully interactive virtual conference.