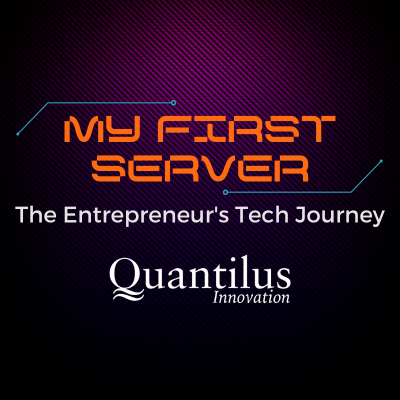 Quantilus Innovation:
"We sit down with Patrick Kelley, the CTO and Founder of Critical Path Security—a global cybersecurity firm. Patrick is an entrepreneur who has founded 6 startups throughout the past ~27 years. In this episode, we explore what Patrick's learned throughout his professional journey, especially when it comes to implementing technology into growing tech companies."
My First Server: The Entrepreneur's Tech Journey is brought to you by Quantilus Innovation Inc. The series follows Quantilus CEO/Founder, Debarshi Chaudhury as he invites a new CEO to join him in each episode to discuss their obstacles, successes, and takeaways with implementing various technologies into their businesses. Guests span a wide range of industries, both in and outside of technology, to offer an array of valuable insights and lessons.